The justification character comes out to play when we know within ourselves that what we are doing is not best for all and is unwilling to take responsibility for our actions, but we see no other way or choose to see no other way to work with what is here and thus we take a scenario and make it right in our own eyes.
When we look at the beliefs that we have created within and as ourselves, we will find that beliefs do not exist without self justifications. For instance: I believe that there is a God, but I see starvation, war, hatred around me – So for me to keep on believing in a God I have to justify to myself why a God would allow such things. So I use the justification that it is God's will and that this mortal life does not mean a thing when measured against our everlasting life.
Another instance where the justification character comes out to play is where self had created an idea about something that self would like to experience, but within this idea self has only considered one's own self-interest and thus through the manifestation of this idea that self initially had, self has in the process caused harm to another. Having ideas based in self-interest thus also lead to the justification character showing its face where the justification character will justify all that it had done in the name of ignorance or in the name of not realising the consequences of their actions.
Thus we can see that the justification character also accompanies the blaming character because as we have seen in the previous blogs the blaming character uses ideas as a way of expecting another to give to oneself what self believes self deserves to experience and not being able to have these experiences, the blaming character comes out, followed by the justification character who supports the blaming character and gives all the reasons why the blaming character is right.
The opinion character is also accompanied by the justifications character as the opinion character requires all the reasons that the justification character holds to ensure that the opinion character's opinions are real / true / valid and the justification character supports the opinion character within this regard.
Our judgement character also likes the justification character as the justification character gives the judgment character all the reasons why the judgment character is allowed to judge another person / self. Self judgment such as "I am too fat" is fuelled by the justification character as the justification character gives the judgement character all the reasons why self is allowed to judge oneself in how one looks.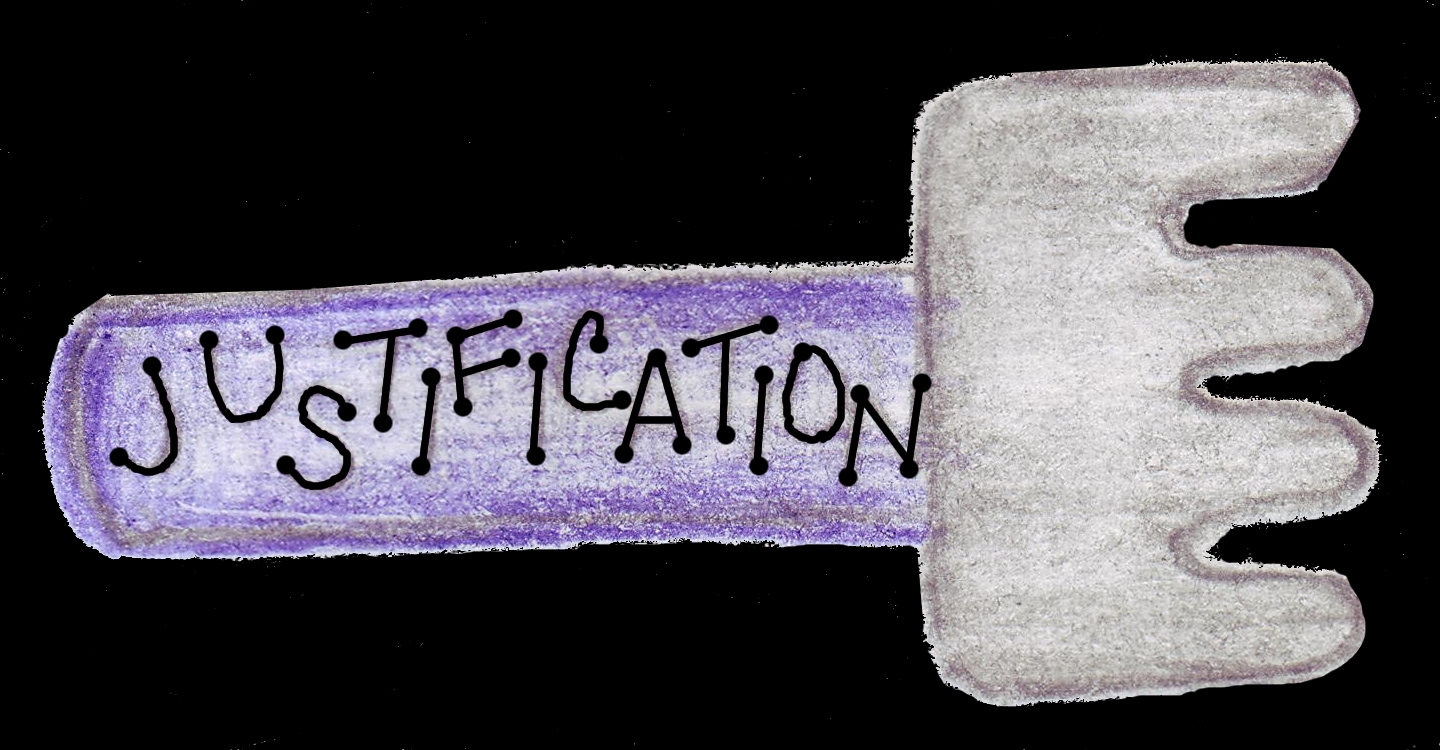 So – The justification character is a real social butterfly amongst the other characters as it holds all the reasons for why one should hold onto the beliefs or ideas or blaming or opinions or judgments that one has. These reasons is how we reason our way through life, taking one thread of information (that we know within and as ourselves not to be real as life here) and manipulating the information to such a point where we then decide to through our act of reasoning make it right in our own eyes.
What is behind the justification character is the desire within and as self to be seen as right and as such it is game that we play to win within situations where we are able to be seen as right and thus be validated within and as ourselves, not realising that to play the winning game we are tacitly within and as ourselves accepting and allowing ourselves to accept and allow the winning / losing game to exist within and as ourselves, thus creating competition to win to be seen as right.